With Nobel Biocare and Straumann's Implant, we offer you an exceptional warranty: LIFETIME!
NOBEL BIOCARE IMPLANT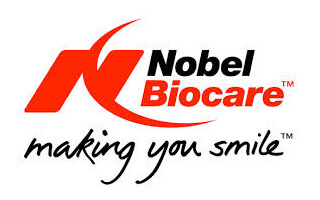 All implants from this manufacturer are made of grade 4 titanium with a TiUnite® surface treatment. The TiUnite®, surface texture is achieved through plasma electrolytic oxidation (anodization) resulting in the transformation of the titanium oxide into a crystalline state with ceramic-like properties.
NobelReplace Conical Connection merges the original tapered implant body with a tight sealed conical connection, offering you and your patients an aesthetic solution for all indications. The implant body mimics the shape of a natural tooth root, ensuring high initial stability for all loading protocols, including Immediate Function.
NobelActive is truly an implant like no other. The implant body and thread design condense bone during insertion, leading to high primary stability even in compromised bone situations. This makes it ideal for immediate implant placement. What's more, reverse cutting flutes with drilling blades on the apex enable you to adjust the implant position for optimal restorative orientation.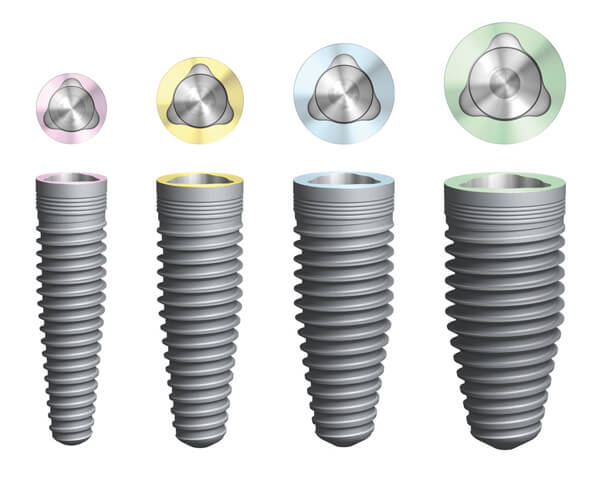 STRAUMANN IMPLANT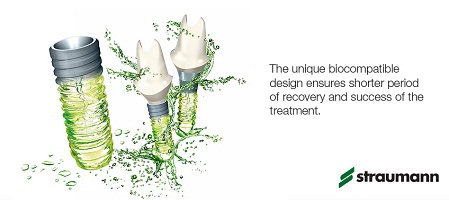 As the company that pioneered single-stage tissue-level implants, Straumann has a strong track record in, and vision for dental implantology. Precision is the hallmark of the Straumann product portfolio. From Bone Control Design® to the implant-abutment connections, Straumann products are manufactured to meticulous specification.
Implant Straumann SLA Bone level has a cylindrical outer contour. The core is cylindrical in the apical region, becoming slightly conical in the coronal part of the implant leading to a mild taper. The implant features a thread to the top (identical thread as on the Straumann® Tapered Effect Implant) for extensive interlocking with the bone. This design aims at providing excellent primary stability in all indications.
Implant Straumann SLA Tisue level has a built-in smooth collar that reaches into the soft tissue and shapes it, thus eliminating the need for gingiva formers and time-consuming soft tissue management procedures. Designed for one-stage surgery, it avoids the second surgical procedure required to access submerged implants placed at bone level.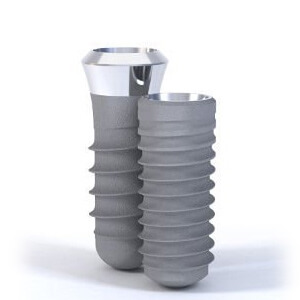 Straumann SLActive®: is the next generation in implant surface technology, providing higher predictability.
Higher security and faster osseointegration for every indication;
Reduce healing time from 6-8 weeks down to 3-4 weeks;
Increased treatment predictability in critical protocols.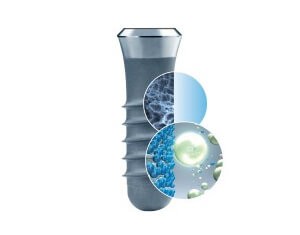 ZIRCONIA IMPLANT
The Zirconia dental implants are made of special ceramic (Zirconium oxide, ZrO2). This ceramic dental implant has significant advantages: Holistic: Zirconia implants are a holistic solution for absolutely metal-free dentistry. Aesthetic: The white color of Zirconium substitutes the metallic appearance of Titanium. Hygienic: Ceramic implants and crowns retain less plaque and calculus than Titanium, therefore promoting healthier gums.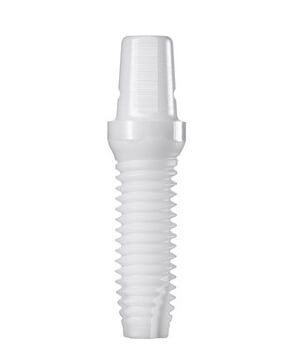 OTHER IMPLANT SYSTEMS
Tapered Internal Implant: Tapered Internal dental implants provide excellent primary stability, maximum bone maintenance and soft tissue attachment for optimal aesthetics. The Tapered Internal implant achieves these benefits from its anatomically tapered dental implant body, aggressive buttress threads, and advanced Laser-Lok surface technology.
The Tapered Internal 3.0 & Laser-lok 3.30: dental implant system offers all the great benefits of BioHorizons highly successful Laser-Lok 3.0 dental implant but features a buttress thread on an anatomically tapered body with a Laser-Lok treated collar for bone and soft tissue attachment.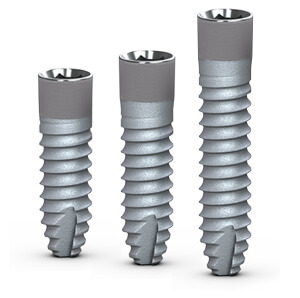 SA (sanding-blasting + dual acid etching) surface technology offers stable osseointegration. With the advantage of safe, cost-saving and high effectiveness, Tekke implant system has been widely used.

The advantages of MIS implant system are easy-to-use, simple design, multiple size classes. MIS implant is designed as screw-type with a rough surface.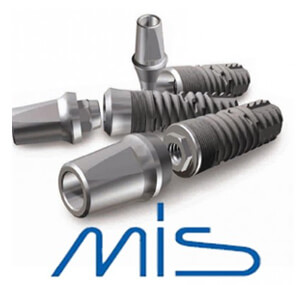 Dentium Implants are manufactured from pure titanium and textured with S.L.A. (sandblasted, large grit, and acid-etched) surface treatment. Implant fixtures with various diameters share the same internal hex, and one abutment screw fits all abutments and fixtures.
For more information please contact: 
DR HUNG & ASSOCIATES DENTAL CENTER