HAPPY LUNAR NEW YEAR 2016
In celebration of Lunar New Year, we would like to offer a special promotion of 15% OFF ALL SERVICES plus a LUCKY VOUCHER WITH EXTRA 5% OFF PAYMENT RECEIPT.
Fixed time applied: only from 13/02/2016 to 29/02/2016.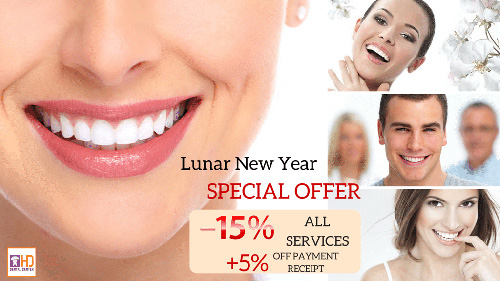 Are you looking for low cost yet high quality dental work abroad? Are you struggling to find that confidence in smiling and talking to people?
No more worries, because we can offer you a 5-star dental experience at 70% lower cost compared to developed countries, with 15% OFF ALL SERVICES plus an EXTRA 5% OFF THE AMOUNT PAID.
What are you waiting for? Book your appointment now for completely FREE quote, flight and accomodation booking as well as airport pickup at +84 8 3925 7526 or info@nhakhoadrhung.com